Believing itself is a blessing.
Symptoms: stuffy nose, headaches, insomnia, athlete's foot
Rui Chen Liu
Since I was 18, I started to suffer from chronic allergic rhinitis. My symptoms would show regardless of the seasons. When the weather changes drastically, I would keep sneezing and having runny nose, stuffy nose and headaches. I have looked for different kinds of Chinese and Western treatment and medication, but nothing worked.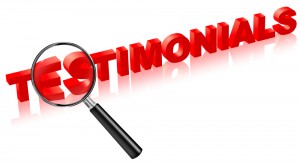 I also wanted to give up on them since I thought these symptoms would be with me forever. This changed when Shi Fu and Shu Fen kept introducing the products and business opportunity to me. I thought that these products are safer since they are to be worn and not some medication to be taken orally.
I first tried the underpants, and this improved my constipation. Within a month, I bought the complete series. In February this years, where temperature difference was as much as 10 degrees, my rhinitis never acted up. I went to see otolaryngologist in March, and he told me that I was no longer allergic, and my rhinitis has improved greatly. Seeing the improvements I was having, my husband also started to believe in the products, and used a lot of the products to help improve the condition of his chronic insomnia, athlete's foot, and smelly feet.
Therefore, I closed the traditional clothing business that I ran for many years in April this year, and focused in the Teviron business. I would really like to thank Yao Ming and You Hua, the magnificent leaders, the constant support and guidance from Chi Yu, the area general manager, and the training provided by the Chen Shan Mei team that gave us such a wonderful profession in Nefful.