NEFFUL Brought Me Back Health as Well as a Lasting Business
Symptoms: allergic rhinitis neck and shoulder pain calluses in vocal cord
Hui Ling Gu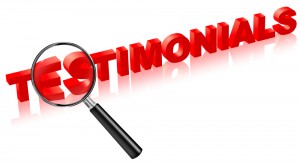 I was originally an office worker. One day I woke up with neck and shoulder pain that was caused by an awkward sleeping posture two years ago. The stress at work also worsened the pain. I would often wake up in the middle of the night because of the pain, and the quality of my sleep was bad; sometimes I couldn't even fall asleep at night. In this year April, my aunt, Shu Chen Tsao, shared her knowledge on Nefful products with me. She said that this product would be able to improve my condition, and she told me many testimonies.
I was intrigued, but skeptical at the same time. I thought it was worth a try since it was just wearing something. I bought two sets of basic gears. After using them for a month, the pain was significantly alleviated, and I no longer had insomnia. In November last year, calluses were discovered in my vocal cord when I was being examined in Veterans General Hospital. In fact, I have already lost my voice half a year before that. I have been seen several otorhinologists, but they couldn't find the cause.
The medicine didn't work, but caused palpitation instead. The symptoms would return a week later, and that's also the reason why I gave up on the medication. I thought that using the Teviron products might do some wonder; however, my raucous still wasn't improved significantly. I started to question the products, so I spoke to Yu Hua, the magnificent leader.
That's how I found out hat I wasn't wearing enough of the products in the daytime. She suggested me to put on the body wrap, long pants, elbow bands, and knee bands for 24 hours a day. After wearing the products 24 hours for 2 months, my raucousness significantly improved indeed. Another 6 months have gone by, and the situation kept getting better. My chronic allergic rhinitis has also unknowingly improved.
I no longer have stuffy nose and keep sneezing when I wake up in the morning. I really thank my aunt, Shu Chen Tsao, for her constant care and encouragement that help me to gain health and wealth. I also thank Chen Shan Mei system that helps me to grow so much.
I thank Mei Shue, Chen Hui, and all the area general manages for their support. I thank the encouragement from Yao Ming and Yu Hua, the magnificent leaders. I also thank the Chen Shan Mei system provided by Long Han and Jia Ching, the magnificent leaders.