Users' Testimonial
Nefful Socks, Ankle Supporters & Panties
I didn't notice anything after using the socks, ankle supporters, panties. I did feel a fresh breeze going through my body when I put the gloves on. It was as if I was in the forest. I felt I was breathing better. In Chinese medicine, there are a lot of meridian points in the hands connected to our organs, and the rest of our body.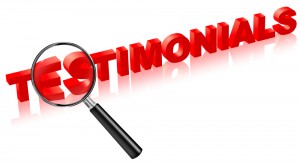 I love wearing the gloves inside my cleaning gloves, and this prevents the sweat, I have more energy, and it makes me feel good. I feel as though I'm having a treatment as I'm cleaning! I love wearing these gloves throughout the day. When I was stuffed up with the cold, I wore the "eskimo hat", eye patch, at night, and the next morning, my sinus was cleared! I water my plants with the water I use to wash the negative ion clothing, using the Nefful soap, and this saved my plants that were dying!
Today, what was a stub with no leaves, is growing into a tree with leaves and flowers. My gardenia has not attracted the bad bugs, since I've been using this water for it. My understanding is that this is attributed to the soap as well as from the negative ion clothes.
C.H