Malu and Alex Menez
Orange, CA
"I am a breast cancer survivor. I was diagnosed with breast cancer last July 2000. I went the usual medications of chemotherapy and radiation. Last February 2004, I suffered a brain aneurysm behind my right eye while on vacation in Bacolod City, the Philippines, and, the local hospital suggested that they open my head as the only procedure for me to survive. But, my husband found a way to transport me by plane to Manila, a one hour flight away. I survived without opening my head and with the help of all the prayers of relatives and friends. "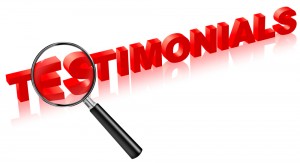 "Since then, I was depressed and confused to what I should do to relieve myself from all the body pains I was suffering specially on my right breast caused by lumpectomy. I had bursitis on my right shoulder, back pain due to sciatica, arthritis on my right knee and used to tightly hold on the railing to avoid dropping on my painful knee each time I use the stairway."
"Currently, I am using the Body Wrap, Girdle, Corset (brought down my waist line from 42 to 33 inches and still counting, no diet pills) and Bra from NEFFUL U.S.A.. I thank God for these products because I found life wholesome again with my husband Alex, who has been under medication due to gout for the past 15 years. In less than a month after using the products, his medication's gone. He is now gout-free. He now can jump up and down and do a daily 30 minute or more tread mill exercise. We wake up each morning happy and energized from a contented good night's rest because of Teviron in Nefflon clothing from NEFFUL U.S.A.".
"And I don't care if the product is expensive. What I know is that we are out of our daily pains and I can easily thank God every day for it. I am now an Area Manager, thanks to the support and patience of our friend Terry Casuyo and our team whose help made it all possible. "