In July 2007, my sister who has been married and lived in Taiwan had come back to visit us at Medan, Indonesia. We happened to meet AGM Suje at that time; she introduced us the products of negative ions.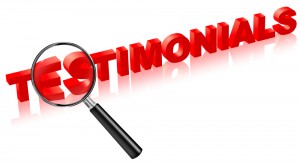 My back ache had been bothering me for a long time, I had seen as many doctors as I could, and tried both Chinese and Western Medicine, massage, cupping, and I even asked my husband to massage for me every night, but there was no sign of improvement.
When I heard about negative ions clothing, I thought I might have a chance of recovery if I dared to try, so I bought the products.
Surprisingly I felt really comfortable after wearing them for only two days, around three months later, my back ache has been eased for 90%, until now, I have exactly two years without seeking any medical help.
My mom is over 70 years old. She used to have severe hypertension, diabetic, and osteoporosis. Although my younger brother and his wife are both Western Medicine doctors, they were unable to help her.
I thought if the products could help me relieve from prolonged illness, it should be able to help her. Without asking permission, I brought the complete set back home for my mom to use.
Out of my expectation, my mom started to snub me by saying if wearing the clothing could be healthy, what a waste of time and money for sending my younger brother to medical school.
Thanks AGM Suje for her encouragement and guidance, she came to Medan every month till Mom was willing to try. In Medan, most houses are one to four floors without elevator. For mom it used to be quite difficult and painful to walk on the stairways everyday.
But now my mom can walk up and down freely, and her hypertension and diabetic have been under control without taking any medicine.
Testimonial by Shuli Liu