I was very active in adventure climbing and running 10 years ago and as a result of regular exercise, climbing stairs and mountain climbing, my knees was injured. I stop running as my knee gives me pain when I jog and now I completely stop exercising over the years.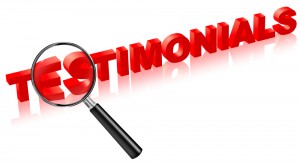 About 6 months ago, around March 2012 one day while on the way to work while going up the escalator, I feel that my leg feels weak, the feeling is like old people who cannot walk for long time and have to sit and rest. And I constantly feel like I cannot stand for long time and need to look for seat when on the train or bus. I told myself if I don't do something, I feel that I might need to depend on wheel chair in 2 – 3 years time. There was one day, for nothing I looked at my knee, I saw the whole area part of it become hollow, like when people grows old, their legs are weak. It was quite bad.
Through my sister, I came across the negative ion clothing, and I bought and wear the whole suit. I also join the member and it gave me 2 sample pieces. Every night I wear the garment, and I also use the 2 sample piece to wrap around my knee when I sleep. I did not take any supplement product or oral product at all. I only depend on the negative ion product as I have confidence in this product when my insomnia for over 10 years was completely healed.
In June, I also went for specialist check up with Island Orthopedic and did a MRI scan. The scan result confirms that there are problems with my knee and doctor gave me an option whether to do a day surgery to clean up the fluffy area or do nothing if it does not bother with my lifestyle, and recommend taking glucosamine. Due to issues at work, I decide not to do knee surgery, and partly because after I use the negative ion product, I feel my knee condition is improving.
Now after 6 months using negative ion product, my leg feels much stronger and I feel normal. I am glad that I use the negative ion clothing products. If I had done the surgery, I would spend quite a lot on medical expenses and follow up and therapy if necessary.
Thank you for this amazing negative ion clothing. This product can help many others with arthritis, weak knee and bone problems.
Laura, Jalan Tenaga
18 September 2012