Tell Us Your Story About Your Experience After Wearing Negative Ion Clothing
Are there any improvements to your health after wearing teviron? Share your stories, no matter how short or long it is. It could be a recommendation too; you never know if you can help someone find relief from a longstanding health condition…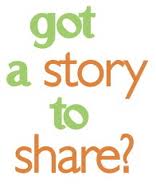 If you or someone in your family, or someone you know have benefited in one way or another from teviron, do not hesitate to share with our readers.
You can contribute by filling up the form HERE and your story will be published on this page. You story could motivate and inspire someone who have not tried our product yet, to give it a try.
With your support, this page will be a big testament to the great health benefits of negative ion.
Let's help share this wonderful product to those who are receptive to try something that has been
accepted by thousands of people who have benefited from it.